About products
Top-grade preset torque drivers are used for tightening work pieces with torque requirements.

The product operates counterclockwise and can preset torque values. If the set value is idling beyond the set value, the thread tightening can be controlled preferentially.

It is suitable for precision instrument screw locking, circuit board fixing, etc., which have high requirements on screw locking and high requirements on locking precision.

Widely used in a variety of electrical, light industry, machinery manufacturing, scientific research structure and other industries.
Characteristics
1. The torque value can be preset and has an audible alarm prompt. When the tightening torque of the fastener reaches the preset torque value, it can automatically emit a signal "kada", accompanied by obvious hand vibration, indicating that the work is completed. After the force is removed, each related part is automatically reset.

2. Automatic switching in the reverse direction, easy to use in both directions.

3. Using the scale circle plus the scale wheel, the scale line reading is clear and accurate.

4. Aluminum alloy material forging, durable, long life.

5. This torque screwdriver implements the relevant regulations of GB/T 15729-2008.

6. There are two Phillips screwdriver heads inside, which allow the customer to replace the screwdriver head according to the items they want to measure.
Specifications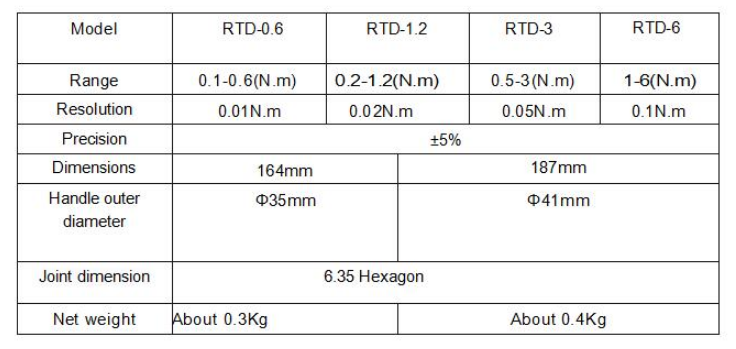 Product Structure