Features
1.Precision measurement for the circularity, concentricity, circular runout of shaft workpiece
2.Precision measurement quickly for outer circle and inner circle of shaft workpiece simultaneously.
3.Precision measurement for muti-points in one shaft workpiece simultaneously.
4.Quick measuring for flush surface, inner cir
cle and outer circle at the same time.
5.Standard accuracy 5um, and high accuracy 3um
6.Quick measuring, no need for re-tooling.
7.Convenient operation, wide range of application.
8.Easy to move, simple to maintain.
9.Demand for operating environment is common.
10.Custom made is available according to particularity of workpieces.
11.It is suitable for measurement of the rotational symmetric workpiece, such as step shaft, shaft sleeve, bushing block etc
Specification
Model number :WK-40
Indicator :Double indicator type
Measuring diameter :20-102 mm
Measuring length :203 mm
Accuracy: 5um
Measuring length :203 mm
Accuracy: 3um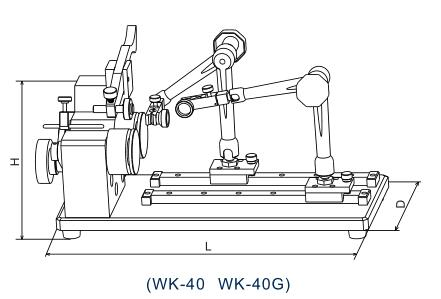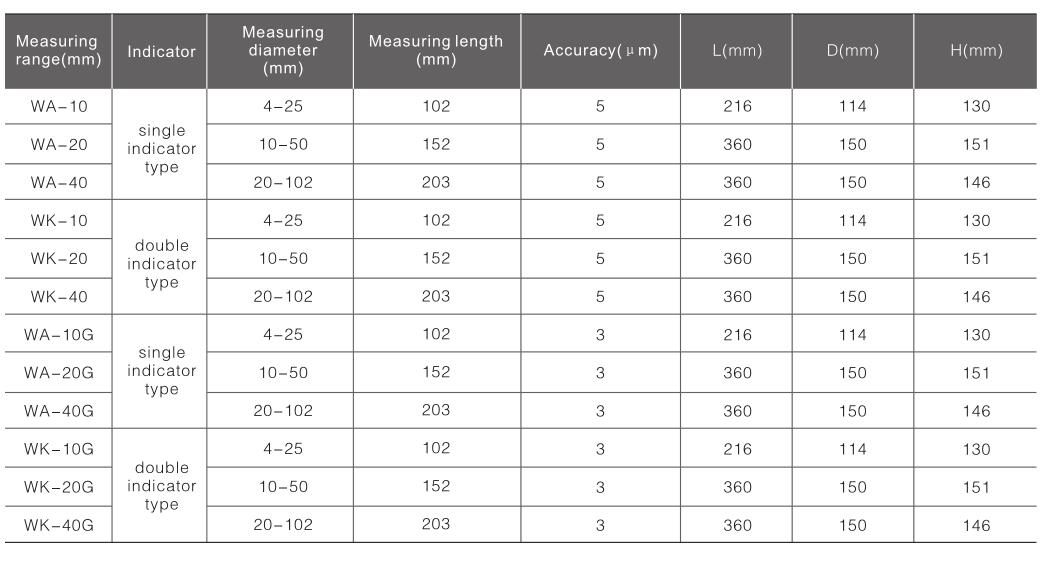 Note
1)All indicator and test gauge needs to order separately.
2)If you have special shaft or parts to test with concentricity gage, pls send us your part drawing, we will recommend the instrument for you. Thanks!